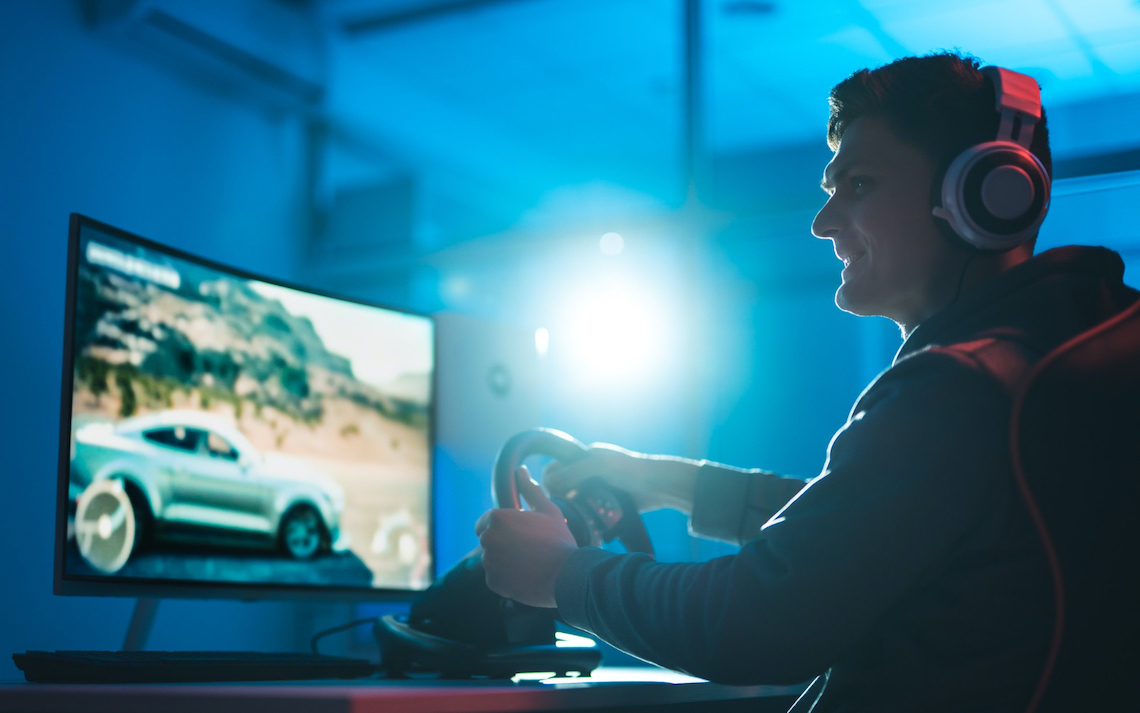 How Racing Games are Gaining the Traction and Why You Must Invest in It?
Do you remember going to the game parlors to play racing games? Or staying hooked to video games playing Need for Speed or Asphalt on weekends. Platforms have shifted from video games to mobile phones and game parlors to VR rooms, but the popularity of racing games has only increased with time.
Even in the present era, racing games have been dominating the industry and ruling over the hearts of hardcore gamers. Why wouldn't they be? These racing games offer an exhilarating experience of speed and competition. Players feel the adrenaline rush as they run through the tracks with their vehicles on high-speed.
Moreover, the appeal of racing games spans different age groups and demographics. All players love racing games, whether they're hardcore racing enthusiasts or casual gamers. These games cater to a broad audience interested in thrilling and adventurous games.
Probably that's the reason why more and more individuals and companies are investing in racing game development and gaining higher revenues. However, these reasons are a small part of the entire scenario, and there is a lot to know about online racing games.
This blog speaks about racing games and tells how they have gained popularity over time. You must know these facts before investing your money in racing game development. So here is what you need to learn about them.
What are Racing Games?
Racing games are a genre of video games that offer the experience of driving and racing. Gamers play the role of a driver and participate in various types of races like circuit races, rally races, street races, etc. Their main goal is to reach the finish line before their competitors within the given time.
These games are available on various platforms and devices, including iOS, Android, PCs, gaming consoles, and smartphones. They replicate real-world driving physics and mechanics to arcade-style games prioritizing fast-paced and accessible gameplay.
How Racing Games Become Popular Over the Time?
Racing games have evolved with time and accepted change to fit into the modern era. In 1973, Atari launched Space Race, the first racing gaming in history. In the game, two players controlled spaceships and played the game to cross the screen.
Again in 1973, developer Taito launched an almost similar game named Astro Race. After this release, other companies and developers followed the trail, and the popularity of racing games picked up the pace. A racing game called Speed Race, released in 1974, brought the race on track using scrolling graphics. The fun-filled and feature-rich game pulled the player's attention and walked on the path to success. In the same year, many racing games were released featuring cars, motorcycles, and other vehicles.
In the 1980s, Namco launched Rally-X with background music and other sound elements. They later became a part of racing games. After a while, Pole Position appeared with a single-player game feature and Formula 1 racing cars. In this game, players competed against seven other computer-generated opponents. The advanced version of Pole Position: Final Lap made it to 8 players and added four and two-player sit-down cabinets in the game.
1990 was the era when racing games became popular and reached all hardcore gamers. With the release of interesting Nintendo games like F-Zero and Super Mario Cart, racing games won the hearts of players and garnered unbeatable popularity. Slowly, the evolution reached modern PCs, Play Stations, Xbox, gaming consoles, and smartphones.
Game development companies improved graphics and mitigated complex texturing to enhance quality and user base. Now, the games like Forza Horizon 5, F1 2022, Dirt 5, NFS Heat, GRID, Dirt Rally 2.0, etc., are trending in the industry.
What are the Benefits of Investing in Racing Game Development?
The online gaming industry is rapidly growing due to its significant popularity. Among which racing games have a dedicated fanbase. The wide fan following has made the industry an attractive niche for developers and investors.
Therefore investing money in online racing game development is a lucrative and promising venture for several reasons. Here are some compelling reasons to consider:
The Appeal of Racing Games
Advancements in racing games' graphics, gaming engines, online environments, and infrastructure create realistic and immersive experiences. The appearance and features are hard to resist for any game lover, and this appeal makes racing games investment worthy.
Diverse Audience
Racing games acquire a broad audience, varying from casual players to hardcore gamers. It fits into the preference of people of all ages. Therefore, it attracts a substantial player base, leading to potential revenues from multiple platforms and downloads.
Potential Growth Opportunities
The gaming industry, including online racing games, has witnessed significant growth in recent years. By 2026, it is forecasted to hit the mark of $4.4 billion at a CAGR of 12.2%. These games also boost user engagement and keep them entertained for an extended period. Therefore, investors may benefit from potential growth and higher return on investment than their expectations.
Various Revenue Streams
Online racing games earn from various revenue streams like a freemium model, premium model, in-app purchase, in-game currency purchase, advertisement, sponsorship, marketing, etc. These streams generate substantial revenue if the game offers appealing and desirable items. However, before investing, you should understand the revenue models of these games in depth and decide accordingly.
Technical Advancements
Recently added technical advancements, like high-definition graphics, visual realism, realistic lighting effects, detailed environment, stimulation algorithms, improved physics engines, authentic driving sensations, etc., make the game more challenging. These advancements have improved the gameplay experience, resulting in better engagement and an increased user base.
Growth of Racing Games in the eSports Industry
The emergence of racing games in eSports is another growth factor and benefit of investing in their development. They have found an important place in online streaming games.
Moreover, the eSports industry has developed a robust infrastructure, including dedicated leagues, tournaments, and eSports events. All factors will benefit racing games and contribute to their growth and success.
Most Favorite Racing Games in The Market
More than hundreds of racing games have been released over the years, but not all of them acquired players' attention. Only a few of them sustained the changing landscape and succeeded in satisfying players' changing preferences.
To help you identify those games, we have listed the most favorite online racing games. Here is the list.
Asphalt 9: Legends
Asphalt 9 is the upgraded version of Asphalt 8 and is among the best online racing games for Android and other platforms. The game allows players to choose different models of cars, varying from W.Motors to Ferrari.
The game has attractive graphics and engaging features that encourage players to stay in the game for hours. Its different playing modes, like multiplayer and career mode, also contribute to its engagement and popularity.
Mario Kart Tour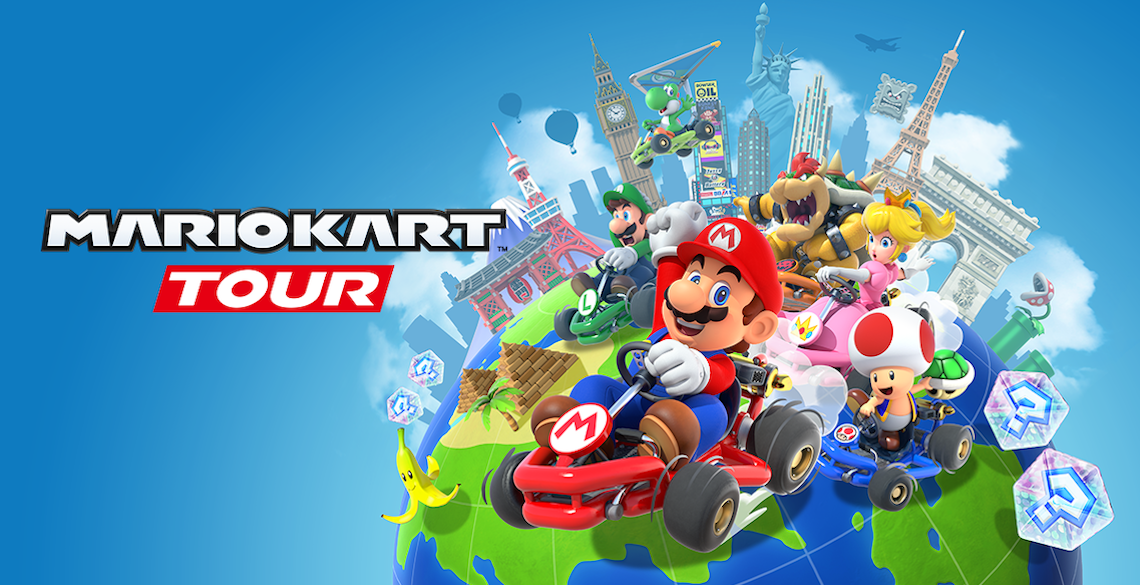 Nintendo's this game is interesting and popular enough to be on the list. Players can enjoy short-duration races, touch controllers, and launch turtle shells. The game is a joyous ride and offers ultimate fun.
Players can easily tap and change the lane, shield themselves, and pass through colliders. The game has brilliant designs, graphics, and exciting stages that motivate players to play more and win the game.
The Traffic Racer Game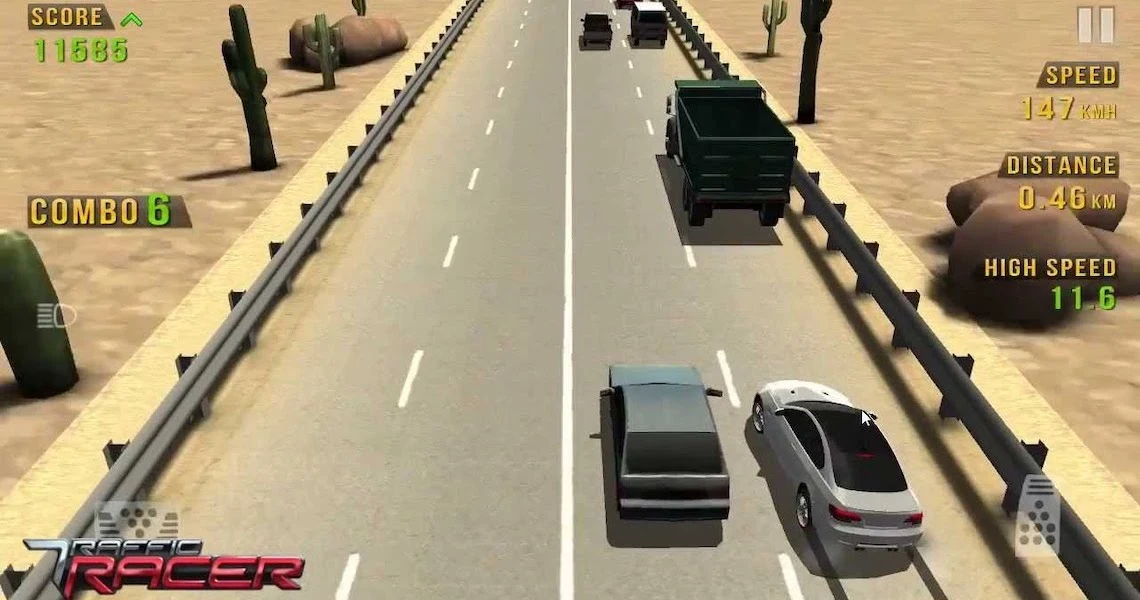 The game is known for its endless play, astonishing graphics, intriguing concept, animations, and sound effects. Players' main goal is to drive as far as possible without crashing or running out of time. The game has easy-to-use controls and unique characteristics like speed, acceleration, and handling.
The game allows players to navigate through heavy traffic, challenging players to drive at high speed and avoid collisions with other vehicles. Players can also switch between career mode, endless mode, time trial mode, and free ride.
Need for Speed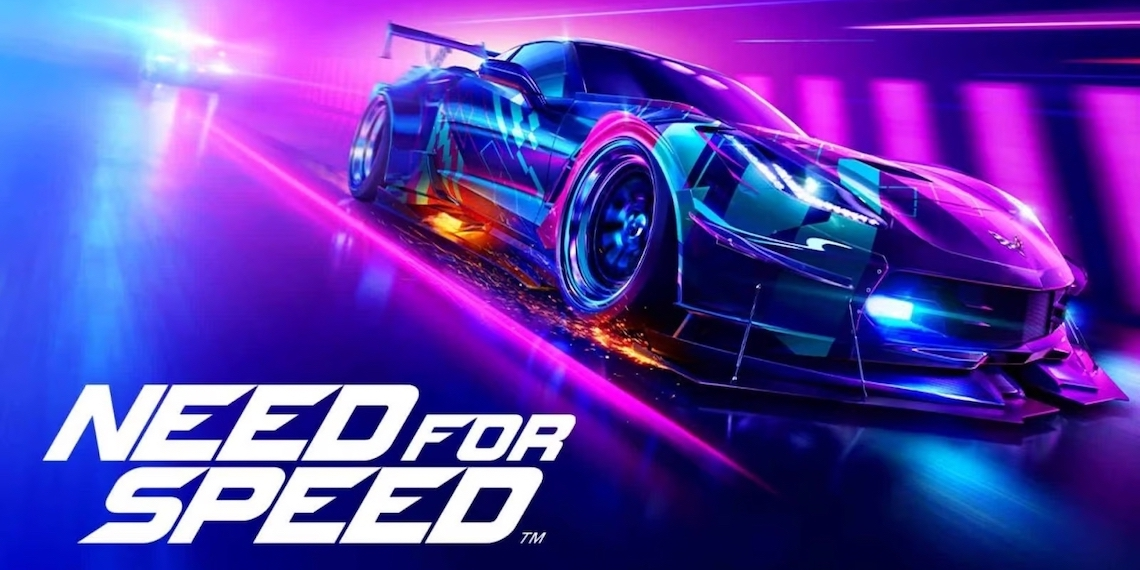 The game is famous for its detailed and intriguing graphics, providing realistic and visually impressive environments, car models, and special effects. 'Need for Speed' has an open-world environment for players to roam around, participate in races, engage in thrilling activities, and explore freely.
Police pursuits are another signature element of the game. In which players have to evade law enforcement officers during the race or free roam. The feature makes the game more challenging and exciting.
Apart from these games, F1 mobile racing, CSR Racing 2, Hill Climb Racing, Real Racing 3, Top Speed, Traffic Racer, etc., are some notable racing games that have acquired a broad audience.
Predictions of the Future of Racing Games in The Gaming Industry
The market analysis of online racing games showcases a robust and competitive landscape with advancing trends and characteristics. Here are notable predictions about racing games backing up growth claims.
As per the report of Statista, in 2021, there were 209 million mobile gamers in the USA. The number has reached up to 213 million and is expected to rise more in the future. Now, you can estimate the potential for growth in the gaming industry.
The online gaming industry is forecasted to reach a CAGR of 5.86% between 2021-2026. In addition, the Asia-Pacific region is expected to achieve maximum growth and flourish at a high CAGR rate during 2023-2028.
In the Asia-Pacific region, the requirement for free-to-play games will soar high, and users will prefer to play the game for free. They may purchase the paid version if it has attractive features.
Realistic simulation racing games are in trend and attract game lovers and eSports competitors. Along with it, Arcade-style racing games have casual and accessible gameplay attracting a dedicated audience.
The launching of new games with advanced technicalities may widen the user base. Many Indian companies are opting for game localization and adding customized and Indianized game features. Their user-friendly interface will play a crucial role in maximizing revenues and profits.
Various racing eSports tournaments, events, and leagues will garner substantial audiences and game participants, helping to achieve increased sponsorships and investments in the sector.
Upcoming Trends & Innovations in Racing Games
The gaming industry is adapting to change at an incredible speed. How come racing games stay behind? They are also ready to welcome several trends and innovations to stay relevant in the competitive market. Here are the most promising trends and innovations to look forward to in racing games.
Integration of VR and AR technologies will have a role to play in racing games. VR headsets will provide a sense of reality by putting players in the driver's seat. On the other hand, AR elements will introduce interactivity and real-world environments to the gameplay.
You may see more open-world racing games offering vast virtual environments to explore. Players can engage in free-roaming and discover hidden challenges, events, and secrets within the open-world setting. Also, they can collaborate with real-world motorsport series and teams and be a part of virtual competitions and championships.
These games will have the latest hardware and benefit from the next-gen graphics capabilities, providing visually stunning and realistic visuals for a better gaming experience.
Racing games will integrate AI systems and machine learning algorithms. AI opponents will learn and react according to the player's behavior, challenging the player in an open environment and making the race more engaging and intriguing.
Online racing games might adapt and incorporate sustainability themes, promoting eco-friendly driving, hybrid or electric vehicles, and environmentally conscious racing events.
These games may feature interactive environments projecting real-time weather changes, day-night cycles, and dynamic track conditions to add more challenges and promote strategic implementation.
The game environment will encourage participants to create and share their custom tracks, challenges, cars, and achievements with others on various social media platforms. User-generated content will help foster engagement and extend the game's longevity.
Why Employ 300Mind For Racing Game Development?
Till now, you might have understood that investing in racing games presents compelling opportunities for savvy investors willing to gain good profits. However, game development has a significant role in the success of the game. For that, you must hire a reliable racing game development company like 300Mind that can open the door to opportunities for you.
300Mind is a professional game development company having an experienced team with specialized skills and knowledge in various aspects of game development. We take responsibility for all aspects, including game design, development, concept art, animations, sound effects, graphic design, quality testing, and game publishing. Our creative input, attention to detail, and dedicated support will help you achieve your growth.
FAQ on Racing Game Development
What are the potential revenue streams in racing game development?
Racing game development has various streams to acquire targeted revenues. Its main models include game sales, in-game purchases, subscription models, game downloads, virtual currency selling, merchandise and collectibles, events, advertisement, sponsorship, and many more.
How much does it cost to develop a racing game?
The cost of racing game development relies on many factors, including pre-production, game concept, technology, platform, development, technical aspects, level design, texture, animations, audio, sound design, etc.